How To Choose The Best Bathroom Shower Heads?
Mar 21,2022 | Vicky
Nowadays, bath shower heads have evolved; they not only look stunning but also are more powerful and offer superb water-efficiency. So, you get a wonderful showering experience! Shower and fittings that blend performance and water-efficiency will assist you to, kick off the day in style with a smile.
Select your showers as well as other bathroom accessories while you are looking for perfect bathroom renovations and make your bathroom look classy. The use of new upbeat technology and innovative designs has revolutionized the bathroom showers in functionality and looks.
Let's uncover modern-day's different types of shower heads that you can buy online.
The hand held shower head is the preferred type of shower right now on the market. Regardless of whether you're changing your existing shower head or fitting a new shower head, a handheld shower is one of the most adaptable. As it comes with a detachable hose, it's useful to bathe kids. Besides, the elderly and those recovering from an injury can easily use the shower while comfortably sitting on a shower bench. All you need to do is pull the shower head from the wall and direct where you want to disperse water.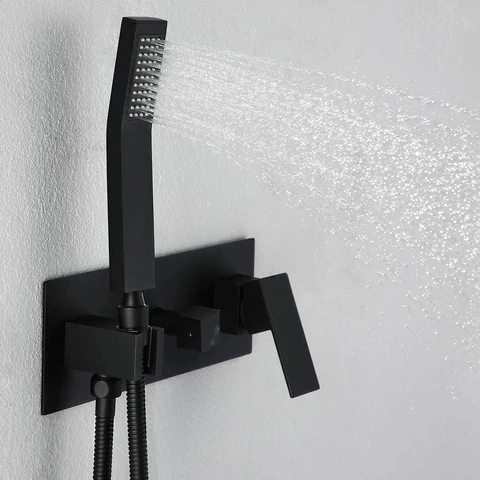 You may have already seen rain shower head at resorts and spas mounted on the ceiling or wall. With a rainfall shower head, water equally disperses all through your body, so you'll feel relaxed. Besides, rain shower comes with a big head, and broad spraying capability designed to curtail pressure and produce a more gentle water flow.



The water-saving shower head is the way to go if you want to conserve water. Installing water-efficient shower head can significantly lower your water usage each time you step in to shower.
The combo or dual shower head is a fantastic innovation that has two heads. One shower head is detachable, which you can use it for hand held spraying. Suppose you want to, quickly get ready without wasting much time, then dual shower head is perfect for you, as you can rinse your hair and cleanse your body at the same time.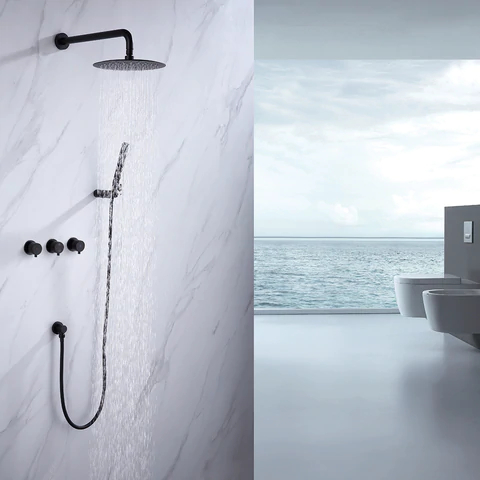 High Pressure Shower Head
The high-pressure shower head is another impressive innovation offering different spraying patterns and massage settings. Fitness conscious people and others who experience muscle tightness and discomfort will benefit from the high-pressure showerhead, as the water pressure produces a massaging effect relieving their muscle stiffness or pain.


A waterfall shower head disperses water through a protruded edge instead of spraying through small holes, which creating waterfall effect with a plush feel. Close your eyes, and you may feel that you're in the rain forest.


A variety of shower heads you'll find in this section. It includes detachable shower heads that are hand held, which facilitates to shower in different ways. Besides, you can detach hand held shower head from the wall and spray water on any part of your body.


Filtered shower heads can significantly lower the amount of chlorine present in the water. Besides, it clears water from any mineral deposits and other impurities, thus, making the water tender on your whole body and hair.
Hopefully, these bathroom shower classifications will make you more aware of these differences, so that you can have a more enjoyable bath time and relax your body and mind.
Comment