How To Clean And Maintain Matte Black Finish Bathroom Faucets & Showers
Jan 12,2022 | Vicky
After exploring Boyel Living's 2022 New Trend Matte Black Shower Systems, are you intrigued by the matte black finish? I'm sure you'll be surprised at how well matte black fits into the bathroom design. Then when you choose a matte black finish fixture, you need to understand how to clean and maintain this finish, and this article will list and answer some questions about this that will help you.
Why is matte black so popular?
Matte black faucets and showerheads have become one of the top home design trends for 2021 due to their unique style, combined with durability and versatility. Matte black finishes can be bold enough to be bold, but simple enough to fit the style and match of almost any home décor, and are guaranteed to maintain their sleek look and be a centerpiece even in the highest traffic areas of your home.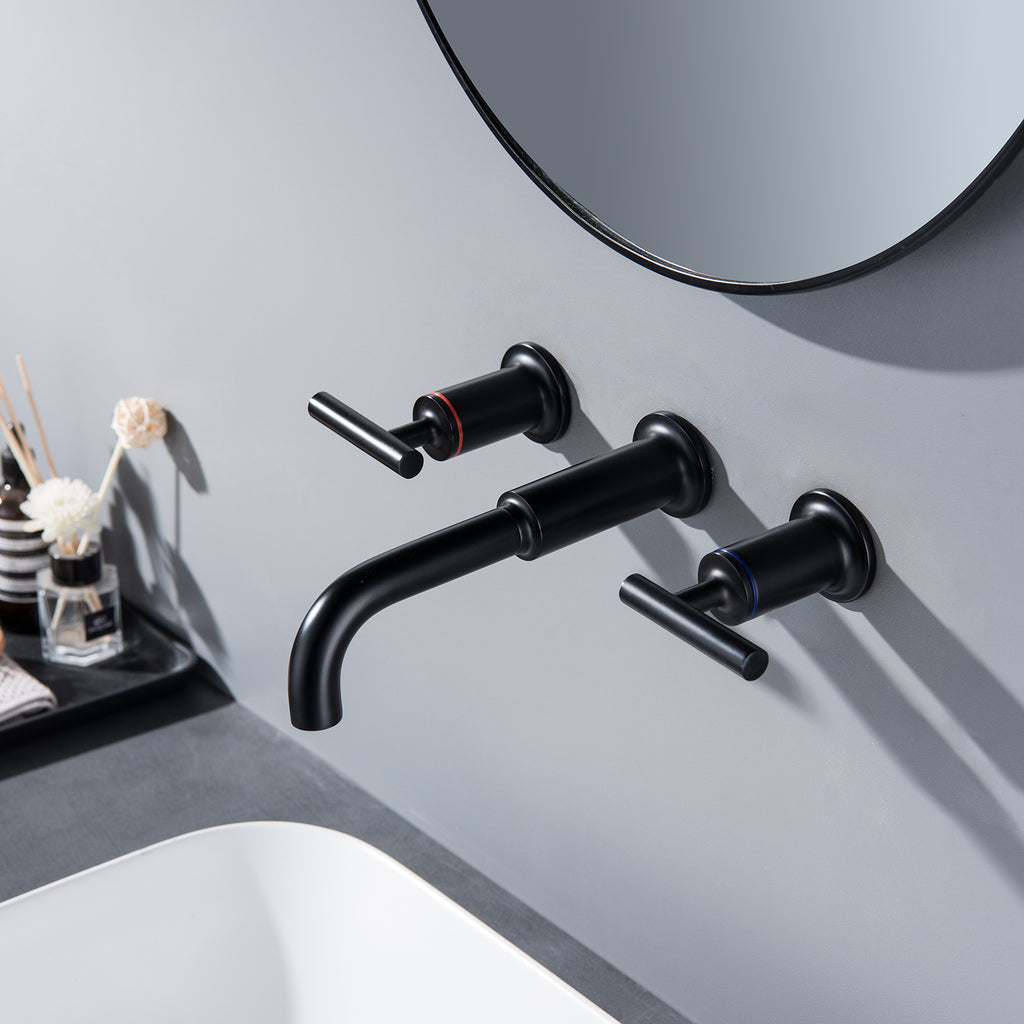 Are matte black finishes scratch resistant?
Boyel Living's faucets are rigorously tested to ensure they are extremely durable. Under normal conditions of use, the matte black finish is scratch resistant, but we recommend avoiding any metal brushes when cleaning as they may damage the finish.
Is matte black stain resistant?
Matte finish faucets and shower systems are known for their stain resistance. The matte black finish makes these fixtures resistant to fingerprints and shiny mineral buildup.
What is an O-ring stain?
After you've had your new black faucets in place for a while, you'll naturally find that they've become a little dirty from the grease that's been applied to the O-rings. This grease is located between the bottom of the faucet and the top of the basin or tub.
You can try to remove it with a little warm soapy water rather than something else, but if you struggle to find that it won't come off, then it's safe to use an alcohol-based cleaner to remove the grease from the bottom of the faucet. But be very careful and make sure the cleaner you use is not too strong for your faucet.
Does hard water have an effect on matte black faucets?
Yes, it can, because hard water produces more limescale. Limescale is a chalky color that will undoubtedly stand out on any black brassware, so it's important to treat it to keep that finish longer.
Limescale can be kept at bay with just regular cleaning, so don't be lazy!
Is the matte black finish hard to maintain?
The answer is no, a matte black finish faucet or shower is very durable and easy to maintain. A matte look like the one mentioned above makes the finish resistant to water stains and fingerprints.
Be extra careful when putting on makeup
If you put on makeup in the bathroom, you can basically guarantee that some of it will land on your matte black faucet.
These dust particles can make a black faucet look a little cloudy when wiped, so it's a good idea to keep a microfiber cloth nearby to eliminate any offending powder.
How do I clean matte black finishes?
Having said that, you may be worried that if you use the wrong method to clean it you will cause damage to the matte black finish, but to be honest, cleaning a matte black faucet or shower head is very simple, it just takes a little care and a little extra effort.
Before you begin, remember that when cleaning a matte black finish, do not use the following items.
Scrapers, or anything abrasive or scratchy
Chemical cleaners
Bleach
Polishing or waxing agents
Any acidic substance, such as homemade lemon spray
Cleaning method
Use only warm water and a soft microfiber cloth, no more and no less.
Clean the faucet from top to bottom, scrubbing as little as possible, gently and without using too much force.
That's it, you have a clean black faucet.
Comment