Replace your Old Bathtub with a Designer One
Jun 19,2021 | Vicky
Replace your old bathtub with a designer one?
You can, here's how
If taking a relaxing bath is no longer an enjoyable experience because your bathtub is old and impractical, too small (or even too big) or has a deteriorated finish, the solution could just lie in replacing it with a trendy, elegant, modern bathtub.
Not to worry! First and foremost you need to make some considerations, preferably with the help of an expert who can advise you on all possible options and design alternatives. This post will tell you more about the first aspects to consider before embarking on a bathroom renovation project.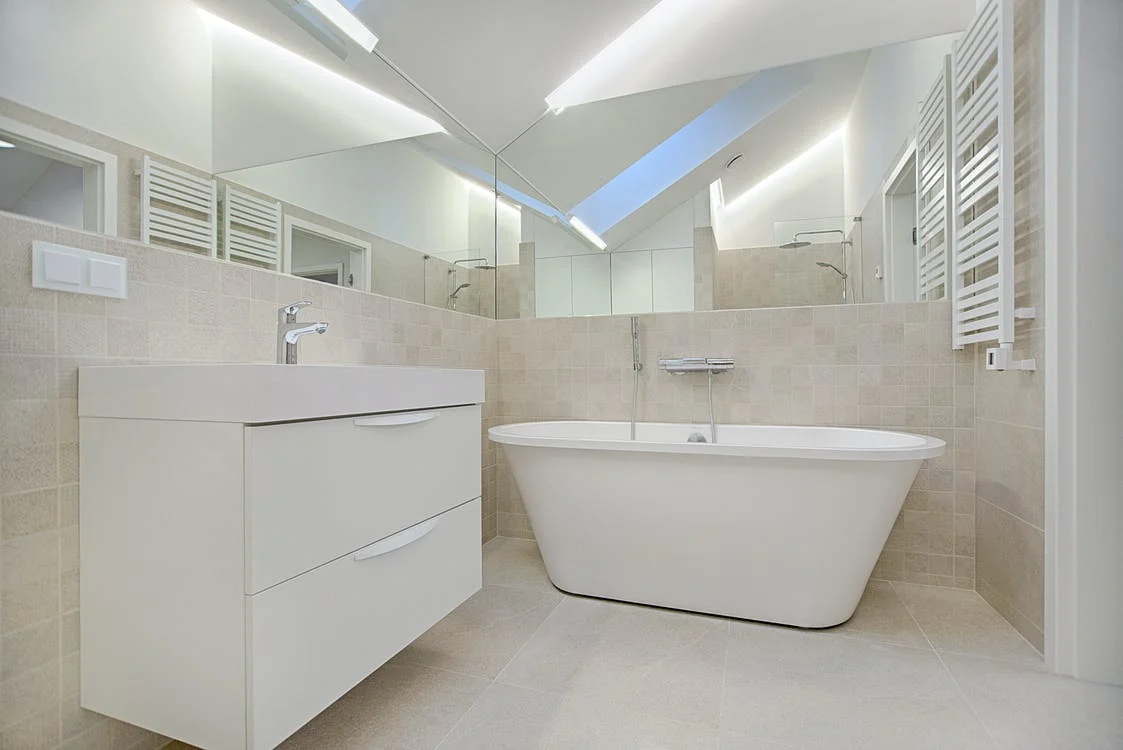 Replacing your bathtub with a designer one: what you need to know
Before you start looking for a new model or fall in love with a bathtub not suitable for your bathroom, it's important to ask yourself the following questions:
What material is the old bathtub made of, and how was it installed?
What type of tapware is installed?
How to choose a bathtub? -Dimensions, materials, colours and finishes.
1 | What does your current bathtub look like?

>> If your current bathtub was installed over a tiled surface, replacing it is definitely going to be faster and less disruptive: just remove the silicone sealant that secures the bathtub to the walls and you're done. Presumably, the bathtub is only sitting on the floor, and after thorough cleaning a new designer tub can be installed, which may or may not have the same dimensions as the old one.

>>However, if you have a masonry and/or tiled bathtub (generally it's a tub made of different materials set on a metal frame and covered with the same bathroom tiles) things get a little trickier, as you will need a tiler or mason to remove the existing tiles. These parts of the floor and walls will have to be finished with new tiles (or the same ones, if still available), or synthetic panels. Alternatively, you may want to look for a new, bigger bathtub that will completely cover all unclad parts of the floor and walls.

In either case, check beforehand whether the existing drainage pipes need to be relocated for the new bathtub: consulting the technical data sheets is vital in order to avoid problems later!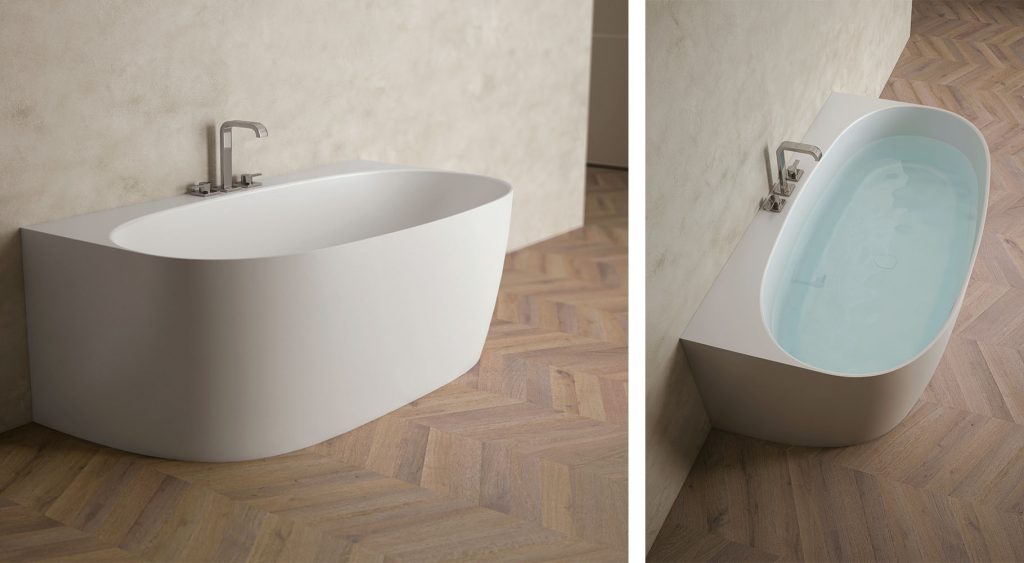 2 | Replacing the bathtub tapware
As for the tapware, different options are available:

you can use the existing mixer if it is wall mounted and the new bathtub is more or less as high as the old one;
if you nonetheless want to replace the existing tapware with something new or more modern, the new tap will probably fit straight into the existing hot and cold water supply pipes: you will only need to buy a new tap and fit it in the place of the old one.
if the existing tapware is rim mounted, you can fit it onto the new bathtub or buy a new tap: in both cases you will need a bathtub with an edge wide enough to accommodate the tap holes.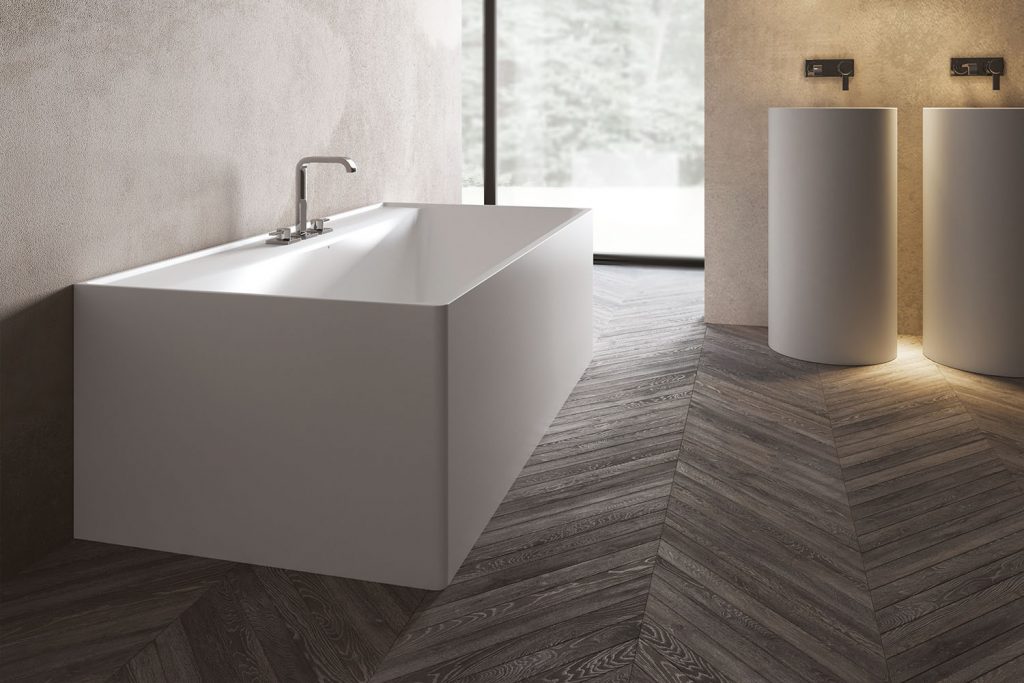 What if you wanted to replace your old bathtub with a freestanding, designer model?
In this case the following works are needed:
Drainage pipe: it will probably have to be relocated from its existing position to adapt to the design and position of the new bathtub;
Cladding: if the old bathtub is tiled you will need to tile the parts of the floor and walls that remain unclad;
Taps: if the freestanding bathtub is going to be fitted away from the walls, the drainage pipe will have to be relocated, and a freestanding bath mixer will be needed.
In doubt about replacing your old bathtub with a shower? This post may be useful.
Comment