Types of Electric Fireplace
Oct 18,2021 | Vicky
Electric fireplaces have become increasingly popular because of the convenience and simplicity they offer - they are easy to install and require much less work than wood or gas. They are also energy efficient, low maintenance, and easy to incorporate into a variety of spaces.
Electric fireplaces offer more flexibility than traditional wood or gas burning fireplaces, making them ideal for warming up and enjoying with loved ones on cold winter nights, or simply replacing a wood or gas burning fireplace with a more environmentally friendly version.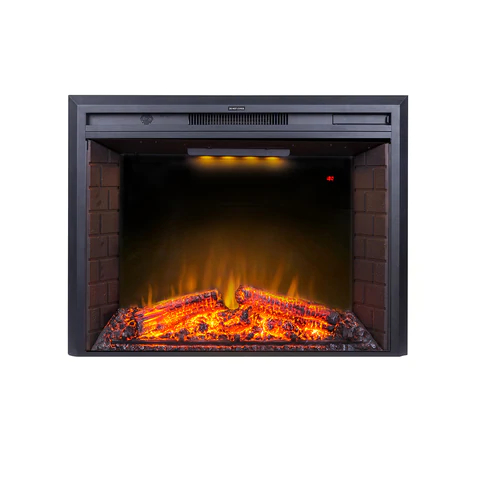 Types of Electric Fireplace
Wall Mount Electric Fireplaces
Wall-mount electric fireplaces are easy to install—simply hang the unit on a wall or build it in for a low-profile integration. These units plug into a standard 110-volt household outlet and typically feature a small heater. When built-in, the recessed finish will still protrude a few inches to account for the heating element that will vent from the top or bottom to circulate heat.
Built-In Electric Fireplaces
Built-in electric fireplaces offer the lowest profile mounting options for seamless integration into your favorite living space. Built-in units are great for new construction or renovating old spaces since they're easy to install and usually only require standard 2" x 4" framing with extended depth to accommodate the firebox.
Electric Fireplace Inserts
Electric inserts are designed to slide right into an existing space or fireplace opening and provide an economical alternative to the traditional gas or wood fireplace. These plug into a standard 110-volt outlet and most are equipped with small heaters.

These electric fireplace inserts offer a bit more depth than the other electric units to fill some of the existing space in your opening. Most of them offer included or optional trim kits to provide seamless integration.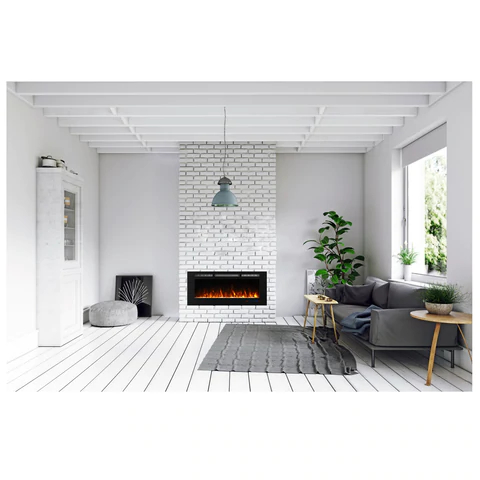 Regardless of your personal tastes, an electric fireplace is a technology that gives more options than traditional wood-burning and gas fireplaces so they can be seen a viable alternative to be enjoyed for several years.
Comment