7 Tips to Redesign Your Living Room on a Budget
Jun 30,2021 | Vicky
7 Tips to Redesign Your Living Room on a Budget
If you're anything like us, you are probably getting a little tired of your living room decor having spent so much time there lately. But maybe a major redesign isn't in the budget? Refreshing your living room doesn't have to mean investing in a complete overhaul. We tapped our designers to learn the best tricks of the trade when it comes to making a space look and feel great without a major investment of your time or your money. From getting creative with your layout to affordable art, here are our simple tips for making your living room feel brand new.

Transform your space on a budget with these inspiring living room ideas.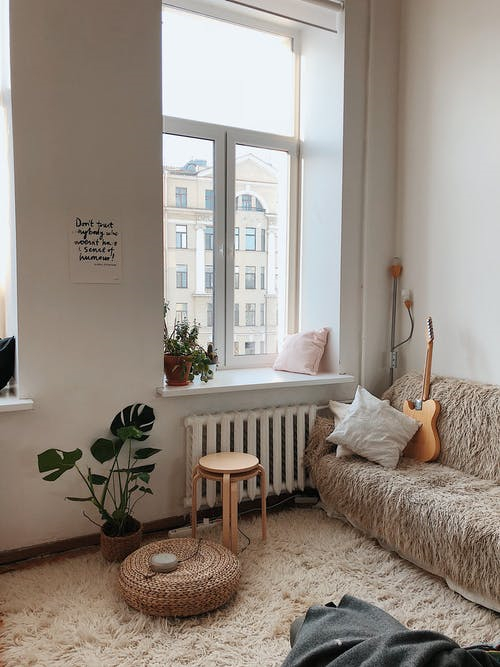 1. Switch it up.
One of the simplest ways to transform your room is by changing the layout. Try moving your sofa to a different wall for a completely new look. Have multiple sofas or accent chairs? Try arranging them so they face one another or in an L-shape depending on what you currently have. When moving things around, sometimes less is more. Moving extra furniture to another room can really open up the space–these small changes can make a world of difference.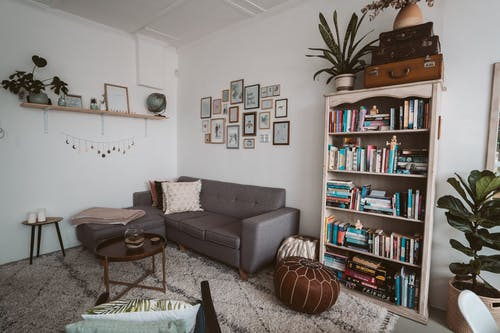 2. Dress up your sofa
As the focal point of your living room, swapping out throw pillows and adding a new blanket can be one of the most effective and easy ways to refresh your space. The added texture and color can really tie the room together, making it feel more finished. It's also an easy way to embrace the season, layering in cozy wool throws in the winter and lighter fabrics like linen in the summer months.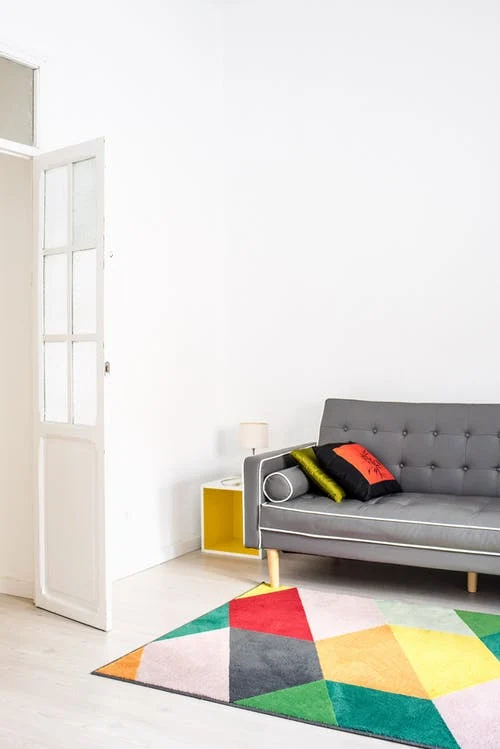 3. Give your wooden furniture a new life.
Is your space filled with wooden pieces that are starting to feel a little old or worn? Try giving them a fresh new look. Paint can really liven up an old piece of furniture and adding new colors to your room can be the breath of fresh air it needs. Try sanding a tired credenza or coffee table and painting it to match your style. For a finishing touch, add new hardware for a luxe look that won't break the bank.
4. Think about your floor.
Rugs are a great way to pull a room together but if you're feeling bored with your rug, why not try a simple designer trick and layer multiple rugs for a collected, relaxed feel. Start with your largest rug and layer on top, letting the foundational rug act as a trim. Or simply layer a smaller rug on top of your existing rug for some extra dimension and visual interest.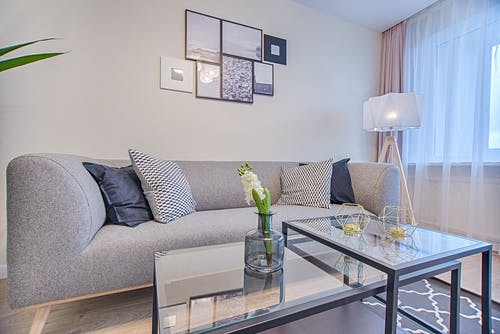 5. Clear out the clutter.
Sometimes clearing out a space can help make it feel brand new. If you don't have a ton of storage options in your living room area, we suggest taking everything out and essentially giving your area the Marie Kondo treatment–slowly adding back the items that you truly need and love. You don't have to remove the heavy furniture, just focus on the decor, artwork, electronics, etc. to start with a clean slate.
6. Style your shelves
Has your bookshelf or media console become a place to stash all of your odds and ends? Or maybe your collection of books is starting to look a little unruly? Just like with overall living space, this is another moment to take stock of what you already have. Clear the shelves, adding back a few simple stacks of books. Style the books with smaller pieces of art and objects from around the house. Vases, lidded boxes and sculptural pieces all work really well.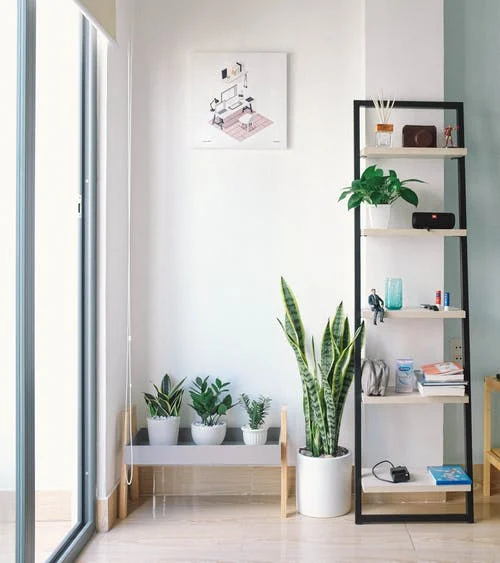 7. Style your walls.
Though paint can get expensive, especially if you have a large area to cover, it makes such a difference that it's probably our number one tip for refreshing a space. Of course, we love the neutral, bright feel of white paint, but there are so many good options to choose from. Turn your living room into a jewelry box with a dark, glossy blue or create a calming space with a soothing greige. Hanging artwork can also have a major–an instant–impact on your space.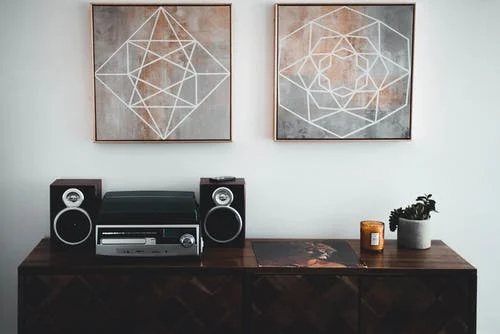 Give your living room a different style to refresh your life, to improve the quality of life, to try different styles, to improve the sense of freshness.
Comment