10 Bathroom Remodel Mistakes That You Must Avoid
Jun 20,2021 | Vicky
Bathroom remodel mistakes come in many shapes, sizes and colors. Some of the worst bathroom designs aren't necessarily out-of-style, but they happen when form no longer meets function. A bathroom should serve very specific needs and do so with a nice aesthetic and enjoyable atmosphere.

Starting your bathroom remodel project with a clear plan and a trusted partner can help you foresee and prevent common bathroom remodel mistakes. While colors, textures and style are largely subjective, these are 10 of the most common bathroom remodel mistakes to avoid.
Lacking a Clear Plan
Improper Spacing & Layout
Not Accounting for Storage
Not Paying Attention to Where Water Flows
Forgetting to Futureproof
Improper/Poor Ventilation
Inappropriate Materials
Dull Lighting
Poorly Installed Bars
Underestimating Your Budget
Lacking a Clear Plan
Your first interaction with a professional design team is where it's okay to dream big. But if your big dream doesn't translate into an actionable, clear plan, you're doomed for failure. This bathroom remodel mistake can cost you additional money, time and stress.

The good news is you shouldn't be constructing a plan on your own. Work with a team of design experts that employ a specific bathroom remodeling process. As long as you bring the starting vision, it's a team effort from that point forward.

Finally, if the footprint of your bathroom is changing, or your plumbing is being moved around, it's imperative to know that from the beginning. Done in the middle of a project, these changes can cause major delays and expenses.
Improper Spacing & Layout
The worst bathroom designs are those that only prioritize looks and not function. This bathroom design mistake can result in building code issues as well as functional nightmares. Keep proper spacing and layout in mind specifically if you're breaking down walls or moving plumbing fixtures. Consider how close—or far—each element is from another.

Improper spacing can apply to your furnishings as well as your fixtures. One of the most frequently listed bathroom trends to avoid is a cluttered space. If you're already working with a small space, there are ways to maximize space and storage in small bathrooms while still achieving your ideal remodel.
Not Accounting for Storage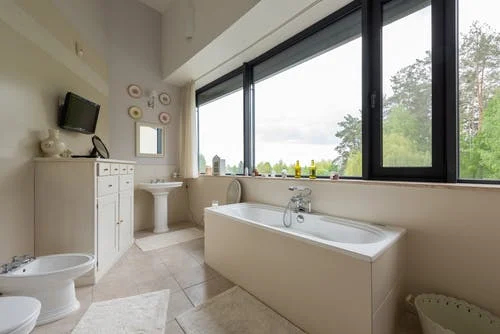 If you're hoping to retain the same footprint (and it's a small one), consult with your design expert on how to maximize storage space. While a minimalist design is trendy, you'll want to incorporate space to store linens and personal items.

If you have your heart set on a pedestal sink, don't forget to make arrangements for the items that previously sat in your cabinetry.
Not Paying Attention to Where Water Flows
This particular bathroom remodel mistake can take many forms and is critical to avoid in the planning process. Badly designed bathrooms can result in a host of water issues.

Improper spacing and layout can impact your bathroom's drainage system. Paying attention to where used water goes is critical. Consider the tile in the shower. Is it angled properly to move toward the drain?

Or what about the placement of your shower head and glass shower door? Do you need to physically get in the shower (and likely get wet) to turn it on? If you have a large walk-in shower, did you incorporate a hand-shower, too? Handheld shower heads are not only a convenience when showering, but also when cleaning the shower walls.
Forgetting to Futureproof
The worst bathroom designs are those that aren't a safe and functional safe for those who use it. Incorporating non-slip surfaces, flat walk-in showers and grab handles are just some remodeling ideas to make your bathroom more accessible.

If incorporating these features right now isn't in your plan, leave space to add these details in later. Work with your design expert to make your dream bathroom a reality for present and the future you.
Improper/Poor Ventilation
If you don't avoid this bathroom design mistake, you could be experiencing another one in the not-so-distant future due to excessive moisture and potential mold growth. An appropriately-sized exhaust fan is essential. Without proper ventilation, you're trapping in humidity and spurring the potential growth of mold and mildew.

It's not just air quality that's impacted. Grout, paint and metal fixtures can also deteriorate in intense humidity.
Inappropriate Materials
Material selection is a big part of a bathroom remodel. Inappropriate materials is a bathroom remodel mistake that isn't about bathroom trends to avoid, but rather actual materials that just aren't right for a bathroom.

Quick temperature changes and high moisture levels require certain materials. Work with your design expert to choose materials that won't result in a warped or mildewed bathroom.
Dull Lighting
Attractive light fixtures flanking a mirror is a common bathroom setup. Pay attention to the actual light that's shining through your stylish sconce. The wrong lighting can cast intense shadows when looking at yourself in the mirror.

Consider the size of your vanity and the positioning of your light fixtures. Are you sacrificing more light fixtures for a fancy mirror? Weigh the pros and cons with your design expert, and you'll see the light on this common bathroom remodel mistake.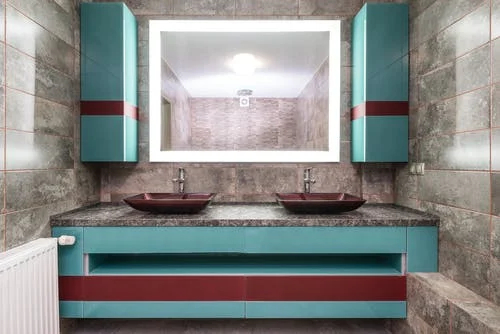 Poorly Installed Bars
Poorly installed towel bars and grab bars are a common bathroom design mistake that can be an annoyance and a hazard. It's critical to anchor towel bars and grab bars properly. If possible, plan the placement of these bars before installing new drywall so that additional reinforcement can be incorporated. That way, they'll have additional support, keeping you safe and your walls beautiful.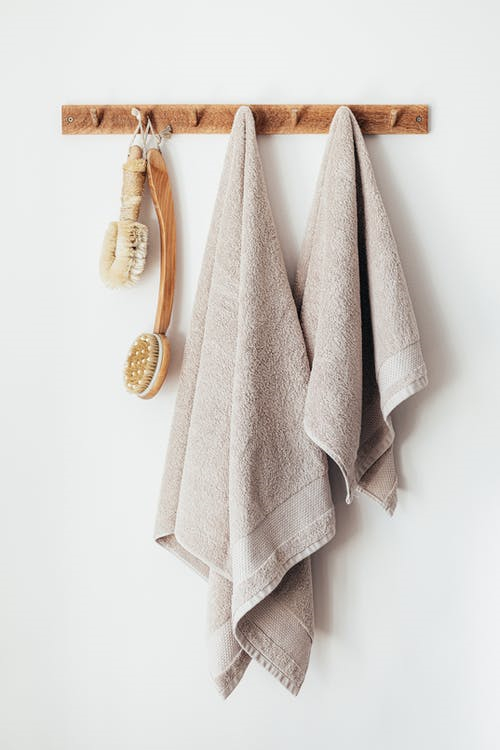 Underestimating Your Budget
This one is last for a reason. Maybe you walked through the common bathroom remodel mistakes, and they triggered a component or consideration you hadn't thought of. Those unexpected costs can add up. When you begin the bathroom remodeling process, be honest about your budget. It's important to understand your baseline as your discussions go forward, so you can make necessary adjustments.
Remodel your bathroom to meet your basic needs A bathroom should meet very specific needs and have a good aesthetic and pleasant atmosphere.
Comment