About the Materials For Bathroom Faucets
Jun 23,2021 | Vicky
During your bathroom remodel you're most likely considering many different factors when it comes to buying new fixtures. A cohesive style, affordability and longevity are all integral aspects of deciding on your new bathroom parts, including your faucets. If you're trying to figure out which fixtures will work best in your remodeled space, here's a basic guide for choosing the right materials when it comes to your bathroom faucets:

Even though they're the most expensive option, solid brass bathroom fixtures are the most highly recommended by home remodel professionals. They're known for being dense and sturdy, and for lasting a long time with little or no leaks or repairs needed. For brass faucets, consider choosing a brass finish as well, since they tend to be durable. A polished brass finish looks nice and is easy to clean. Satin brash finishes are a cool option for contemporary bathrooms because of their matte finish and bronze color.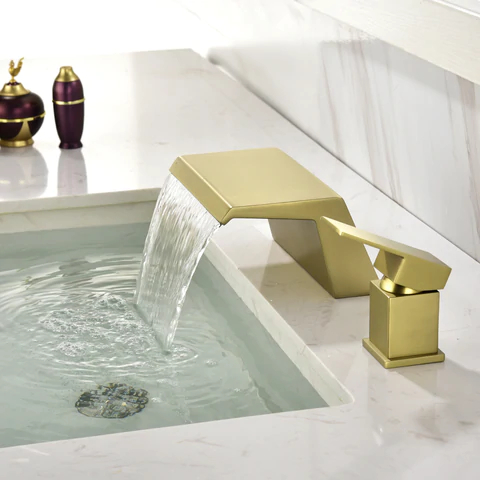 Zinc
Zinc is a good option for the frugal bathroom renovator because it costs a little less than solid brass. However, the problem with zinc and zinc-alloy faucets is that they need to be replaced often, as contact with water tends to make them corrode.
Stainless steel faucets
Another material used in bathroom faucets is stainless steel. Stainless steel is slightly less expensive then solid brass, but it likely won't last as long either. Steel (not stainless) is very cheap, but it generally rusts well before other materials when exposed to water, so it's not a viable option for longevity and durability.
Plastic
Most home improvement professionals agree that you should stay away from plastic bathroom fixtures during a remodel. Plastic is the least expensive option, but plastic faucets must be replaced frequently because they simply aren't durable.
Consider the finish
Finishes are not only a stylistic choice – the right finish on your bathroom faucets can keep them well protected. Try pairing these finishes with brass bathroom faucets for more durable bathroom fixtures:
Chrome: Chrome is popular and versatile, as it works with many bathroom styles. It's a fairly inexpensive option, and it's tough to scratch or damage and easy to clean.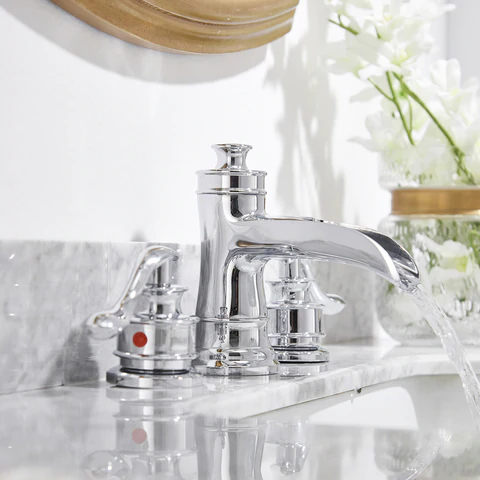 Bronze: Satin bronze and oil-rubbed bronze bathroom faucets look great, especially for vintage bathroom designs. While more expensive, bronze faucet finishes are durable and easy to maintain.
Nickel: Nickel finishes are one of the most long-lasting options, but they're also one of the most expensive.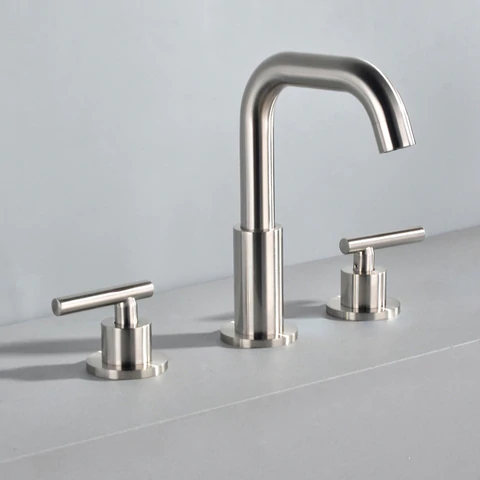 When buying new bathroom faucets and fixtures, consider investing in options that may be more expensive but will last much longer. Less durable options may mean you'll spend more money replacing them in the long run.
Comment