THINGS YOU NEED TO KNOW ABOUT SHOWER ENCLOSURE
Jul 17,2021 | Vicky
Topic: SHOWER ENCLOSURE
Shower enclosures come in different designs, styles, functionalities and sizes. It gives the bathroom not only a nicer look but also convenience and practicality. If you are planning to renovate or improve your bathroom, considering a shower enclosure would surely be a great idea.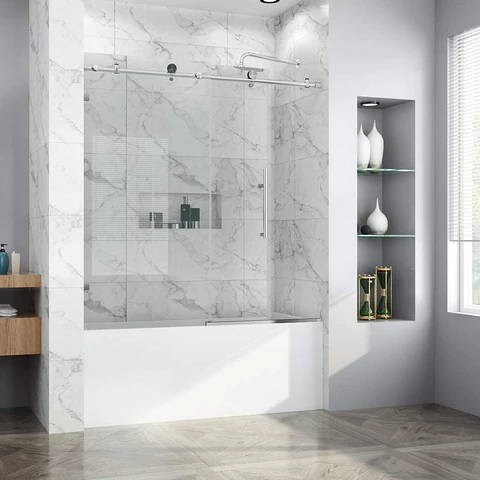 Choosing the best shower enclosure

With the many shower enclosures available in the market today, choosing which among them to purchase may not come easy. Below are some of the things you may want to consider when buying one:
Give high consideration to the glass. Make sure that the glass is thick enough to not break easily. Also, you may want to consider glass that has an easy to clean film for easier maintenance.
Self-closing or magnetic door is recommended to ensure that water leaks are prevented outside the cubicle.
To achieve a seamless finish, consider an installation that is hidden and invisible.
Bi-fold or sliding door have high quality and durable rollers for durability and enjoy smooth glide for a long time. Plastic rollers are not recommended as most of the time, they need to be replaced often
Choose a design that would perfectly match your bathroom theme. There are tons of designs, colors and styles to choose from in the market, hence finding the one that would match your bathroom, is not hard.
Different types of Shower Enclosure
Below are some of the shower enclosure types you need to know about:
Quadrant enclosures: This enclosure type is curved and made to fit corners of the bathroom.
Pivot shower door: This on the other hand, opens into your bathroom.
Bi-fold shower door: This saves space as it is opened inwards.
Sliding shower door: This is, most of the time, large and perfect to replace the bathtub walls.
Steam shower cabin: If you have money to spare and would love to enjoy your shower more, steam shower cabin is perfect for you. It offers the relaxation you can get from a sauna plus the convenience of an enclosure
Walk-in shower: If you want a larger space when taking a bath, a walk-in shower is the perfect option for you
The importance of glass thickness
Thickness of the enclosure glass is highly important, as it decides not only the durability but the price too. There are basically three levels of thickness to consider, 8mm, 6mm and 4mm. Let's know about each of their characteristics.
8mm: 8mm is thick enough to provide high durability and integrity to a framed or frameless enclosure. This is a perfect choice for people who prioritize quality than price. Since, it is more expensive than other thickness levels, some may see it as unreasonable for domestic use.
6mm: This is the cheaper version of the 8mm. It may not be as sturdy but needless to say, it is more than enough to resist wear and tear.
4mm: This is the least durable of all options, but yet reliable. If you do not have too much money to spare, 4mm is good enough to consider.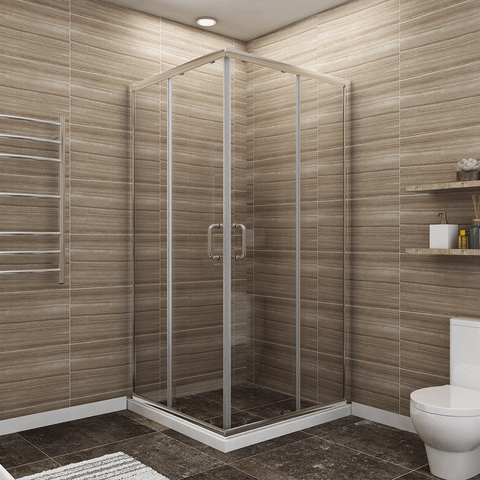 Comment